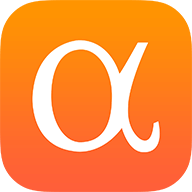 Coinbase (COINB), one of the largest crypto exchanges, has seen the number of monthly U.S. customers trading on its platform declining 80% in the December 2017-September 2018 timespan, according to a study by Tribe Capital. During that period, Bitcoin lost about 60% of its value.
The Tribe findings jibe with another study, from Diar Ltd., that says Coinbase's U.S. dollar volume sank 80% from Q4 2017 to Q3 2018.
In a different, but related, development, Coinbase is shutting its index fund to re-focus on a new retail offer, The Block reports, citing a person familiar with the matter. The fund attracted fewer clients and raised less funds than expected.
Instead, Coinbase is starting a new feature called "Coinbase Bundle" that allows users to buy a bundle of coins listed on its exchange with a starting investment of as little as $25.
Previously: Cryptos prove no safe haven in selloff (Oct. 11)
Related tickers: OTCQX:GBTC, COIN, RIOT, OSTK, SSC, MARA, UEPS, OTC:BITCF, [[XNE], [[GT]ROW]], OTCPK:BTSC, OTCQB:BTCS, OTCQB:MGTI, OTCPK:BTLLF SRAX, OTCPK:GAHC, OTC:ARSC, OTCPK:USTC, OTCPK:BLKCF, COINB, BTC-USD, ETH-USD, XRP-USD, BCH-USD