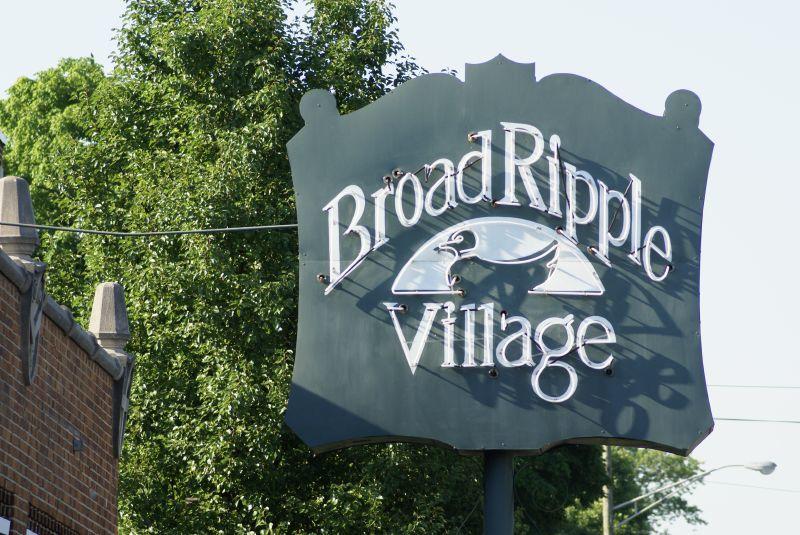 If you haven't given the relatively new podcast Broad Ripple Village Podcast a listen, then you've been missing out. On the podcast's home page it reads, "Stories of the people and businesses that call Broad Ripple Village their home." And that's exactly what it delivers. The podcast is filled with in-depth interviews with the movers-and-shakers of the popular Northside neighborhood. The interviews are led by the podcast's creator and longtime Broad Ripple resident and musician Brian Wheat who runs the Village Recording Studio in Broad Ripple.
There are currently nine episodes and cover everything from The Broad Ripple Gazette to Jim Richter aka "Blind Broom Guy". And while every episode is worth a listen thanks to gracious, honest and interesting guests, only one of them so far is focused on the food and drink sector of Broad Ripple.
"I want to keep the 'Village' aspect of Broad Ripple alive through storytelling," says Wheat. "There are wonderful eclectic people here who have interesting, informative, and funny stories to tell…I think of them as 'neighborhood celebrities'—small independent business owners, residents who have been here a long time, newer residents who have chosen Broad Ripple as a place to live over Carmel or Greenwood, artists and musicians who live here because it inspires them to create."
In one of the latest episodes Wheat sat down with one of these neighborhood celebrities, Billy Hannan, the longtime manager at the Broad Ripple Brewpub. The episode gives you an insider look at the first brewpub in the state of Indiana. Hannan shares stories about joining the Brewpub team in 1995, which is the same year he married the Brewpub's owners' daughter. He tells how his father-in-law John Hill has more-or-less built the Brewpub with his own hands. He also expounds on what led Hill to open the brewpub in 1990 when no one else in the state was doing anything remotely similar.
For Wheat, this is what he is interested in coming across during these interviews. "I really like to hear origin stories—how things got started," he says. His favorites are, "stories about what led up to a person [deciding] to start that business here, what trials and tribulations they endured, and what keeps them going day to day."
The episode also gives a view into the origins of the beer industry in Indiana after Prohibition. How in the early days the brewery had to sell its own beer to the restaurant in order to account for taxes. It shares the story of the beginning of the Brewers of Indiana Guild. And it also touches on the Brewpub's longevity in the neighborhood, which is another point of interest for Wheat.
Wheat says he loves, "stories about why people chose to live here, and why they stayed when others left. I also enjoy behind-the-scenes stories—things that people are doing that is not so obvious or visible from the public view that make Broad Ripple the place that it is."
From these behind-the-scenes stories Wheat has already come across some interesting facts about Broad Ripple. He says some of the things he has learned include: "Broad Ripple has the largest concentration of locally owned small businesses in the city. Also, Broad Ripple is home to a lot of 'firsts' and 'only' in Indiana."
Aside from the Broad Ripple Brewpub being the first of its kind in Indiana, he says, "Hotel Broad Ripple was first to offer overnight accommodations to out of town visitors in Broad Ripple. The Blind School is the only school of its kind in Indiana, and vision impaired students travel from across the state to attend school, from kindergarten through high school. The Blind Broom Guy is a graduate of the blind school and has been selling brooms on street corners in the area ever since. Linear Bocce was invented here in the alleys of the Broad Ripple area."
If you're wanting insight into Broad Ripple and places like the Brewpub, there is no better place than Broad Ripple Village Podcast. As Wheat puts it, "Broad Ripple is a special place that is hard to describe or put into words. It is best done by the voices of the people who call it home. "