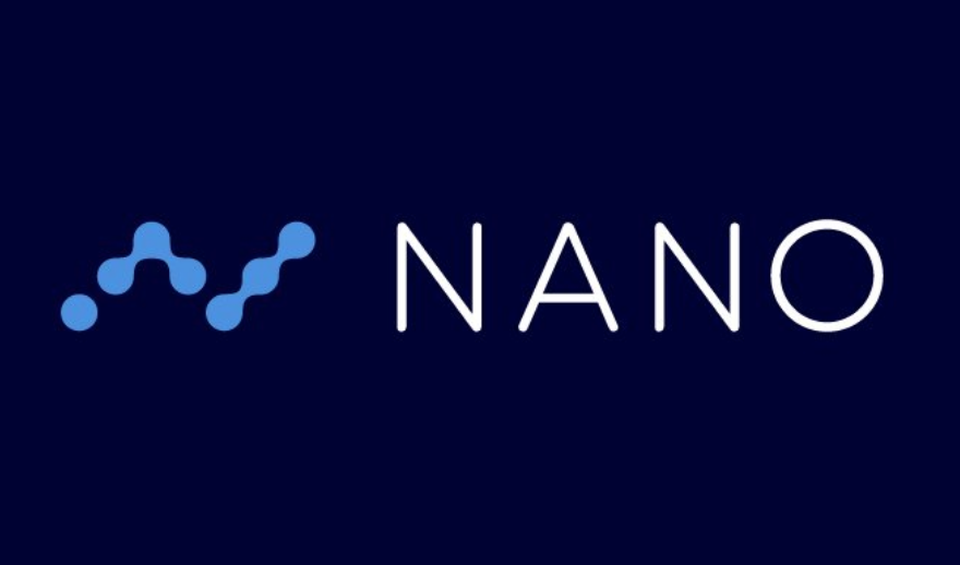 Pricewise, Nano hasn't impressed anyone with its latest movements. Peaking $2.37 on September 27th (behind a trade volume of $12.5 million), the currency was relatively stable until the second third of October. The price took a deep dive on the 10th when it went from $2.18 to a monthly low of $1.80 on the 15th. Nano managed to recover to $2.24 on the 18th (reaching daily trade volumes of $13 million) and has recorded a couple of lower highs throughout the rest of the month.
Right now you can purchase one NANO for $1.89 USD (-5.37% drop in the last 24 hours)/0.00030128 BTC (-2.94% drop in the last 24 hours). This value represents a drop of 94.79% from the currency's all-time high of $36.61. Daily trade volume is sitting at $3,420,742 with Binance (80%) being responsible for the most of it. With a market cap of $253,419,628, Nano is currently the world's 35th most valuable cryptocurrency on the market.
CryptoWolfSignal thinks that NANO is showing bullish signs:
"NANO 1d 
Found support in August and was able to rebound impulsively after a global corrective decline. After a rebound, it also forms a corrective pullback, but already now it is starting to demonstrate the prerequisites for another growth. From the current level (3200) and up to the support of 2600, we can gain volume for another impulse. NANO has obvious bullish signs, but trading may take some time, it is likely that by the end of next month the market will be able to test one of the closest resistances shown on the chart. And in the short term, we have good chances to rebound from the level of 3200 and touch resistances of 3300, 3400, 3500, 3600 and 3700."
Check out the complete analysis here.
Nano had a very active week behind it. The developers are currently working on releasing the next version of the Nano node software, one that has been titled Boulton. The software will include lazy bootstrapping and will also feature the addition of confirmation height feature. The team describes how this feature will work for Nano:
"Currently, to determine confirmation of a block your node must reach out to the network and request confirmation from representatives, which takes time. Confirmation height will instead be stored in the database and can easily be referenced to determine whether a block has been confirmed."
The introduction of confirmation height will inherently add block cementing, a feature that prevents any attempts to roll back transactions. Ease of integration with services will also be improved, as they will no longer be required to use callback requests to check if a pending transaction is confirmed.
Project's very own Colin Lemahieu was a guest on the DashCast YouTube channel, where him and the hosts discussed Colin's background, considerations taken while designing the protocol, short and long-term goals for the project, and plans for marketing and adoption. If you have an interest in any of these, do check out the video of this conversation here.
The team has begun the rollout of Epoch Blocks, a feature which they described in detail here. First Epoch block was sent last Friday to Kucoin and the moment your account receives a transaction from an Epoch-enabled account, your account will get upgraded to this latest feature. The blocks are being rolled out slowly to minimize potential interruptions to services that could be caused by them not handling blocks being placed on their accounts correctly and to limit the Epoch block generation required from the initial accounts. About 4 days ago, approximately 3,000 accounts have been upgraded.
The community has been quite active as well. An initiative to start a Nano Foundation-based fund which would finance development of community efforts has been discussed online recently. The community seems to agree that something like this fund would be desirable and we'll see where things go next.
We also saw an update regarding the court case that Nano development team found itself in previously. One investor proposed a class action lawsuit claiming that the devs "lured" him into trading on the Bitgrail platform which eventually ended up getting hacked. Investor named Alex Brola bought $50 thousand worth of then XRB (RaiBlocks) on December 10th, 2017. All of that was lost in the Bitgrail hack which saw the platform lose 17 million of its users XRB tokens (valued $187 million at the time).
In the lawsuit he filed, Brola asked that Nano perform a "rescue fork" to return the investors' missing XRB "in a manner that would fairly compensate the class of victims." Still, the plaintiff eventually gave up on the suit as he apparently felt his case lacked merit. U.S. District Judge Nina Gershon dismissed the case about a month after Brola voluntarily withdrew the suit.
So it's all sunny in the land of Nano at the moment. The development is moving along nicely and the ghosts of the days gone by are dissipating. Will this be enough to make Nano the currency of the future? Only time will tell.
Many Nano holders are unanimous that their coin is the best candidate for the next Coinbase listing. There is not much substance in this rumor that is mostly peddled by the Nano community but should Nano be added on the largest crypto exchange in the world, before other altcoins – that would surely boost Nano to the top rankings of the market.
However, Nano is technically a very unique project and Coinbase is known for listing the most convenient projects – ETC was listed as their tech is almost identical to ETH, same with LTC that is copy of Bitcoin etc. So it will be a significant effort on the side of Coinbase to add Nano.
---
Join Our Telegram Channel
or
Follow @CaptainAltcoin
CaptainAltcoin's writers and guest post authors may or may not have a vested interest in any of the mentioned projects and businesses. None of the content on CaptainAltcoin is investment advice nor is it a replacement for advice from a certified financial planner.